Vietnam Visa For Australian Passport Holders
Australia is one of nations which there is the number of visitors to enter Vietnam the most in this time. We helped for a lot of Australian passport holders to proceed Vietnam visa on arrival for entering Vietnam every day. We believe that the number of visitors is bound to go up in time to come.
Most of foreign tourist want to apply visa on arrival to enter Vietnam because the visa procedures are very simple, fastest (No need to send us any documents). The fee for Visa on arrival is much cheaper than getting visa at Vietnam Embassy. You do not need to go to Embassy in your living country to wait in long line. So it saves your time and your money.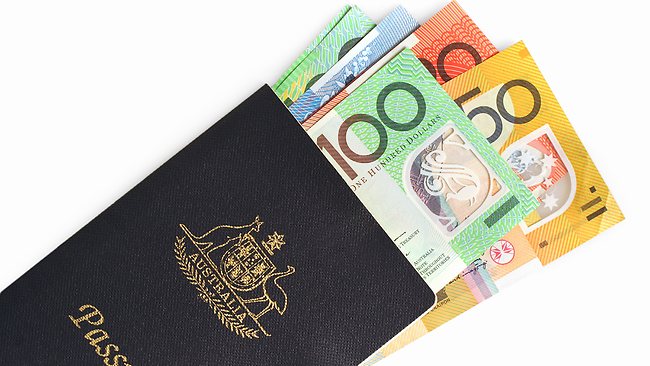 1.

Vietnam visa fee for Australian passport holders

:
Vietnam visa fees include service fee and stamping fee:
- Vietnam visa service fee is the fee which you have to pay for us to proceed the approval letter. This is 19 USD/person for 1 month single entry visa.
- Vietnam visa stamping fee is the fee that you must pay at Vietnam International Airport to get the visa stamp by the approval letter. It's 45 USD/person for 1 month single entry visa.
To know detail information about visa fees, you can see at here.
You can apply visa online anywhere as long as there is connecting the internet.
- Firstly, please access on our website: Vietnam-Immigration.Net and fill out the visa application, then confirm and settle the payment online in advance.
- After 2 working days (normal service), the approval letter will be sent to your email.
- The next step, please print the approval letter out and prepare some required documents: passport, the entry & exit form, 2 passport sized photos, the stamping fee by cash only to get the visa stamp at the airport.
- Upon arrival at Vietnam International Airport, you will go to the Landing Visa Counter to receive the visa stamp on your passport.
3.

Address of Embassy and Consulate General of Vietnam in Australia

:
If you would like to get Vietnam visa at Embassy in your living country, you can arrive at the address as below:
Embassy of Vietnam in Canberra, Australia
Address: 6 Timbarra Crescent, O'Malley, ACT, 2606, Australia
Phone: 612 - 6286 6059
Fax: (612) 6286 4534
Email: vembassy@webone.com.au Canberra@au.vnembassy.org
Working time: Monday - Friday 9.00 am - 5.00 p.m. Australian public holidays are excepted


Consulate General of Vietnam in Sydney, Australia
Address: Suite 205, level 2, Edgecliff Centre 203 - 233 New South Head Road, Edgecliff, NSW 2027
Phone: (612) 9327 2539
Fax: (612) 9328 1653
Email: vnconsul@ihug.com.au

For more information, please feel free to contact us. Our staff is 24/7 available.
Have a nice day!
Vietnam Visa Team (Vietnam-Immigration.Net)